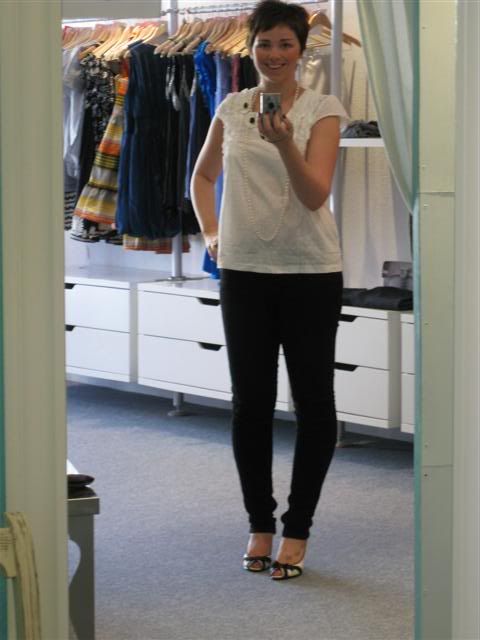 I decided to play it safe yet stylish with black skinnies and a nice embellished top! Of course because I am wearing black skinny jeans the sun is shining brightly and the temperature is rising! Oh well, sometimes these things happen!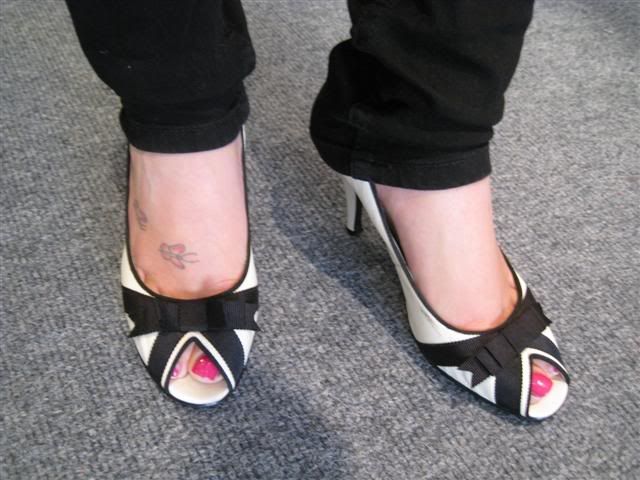 I love these little shoes and I really so not wear them enough, hopefully they will see a lot more light in the next few months!
On another note 6 boxes of new styles arrived this afternoon, I am so glad about this as I am seriously getting tired of the same things that stare back from the wardrobe.
Today's outfit is:
Black skinny jeans - Primark
Cream top - Blendshe
Faux Pearls - eBay
Shoes - New Look