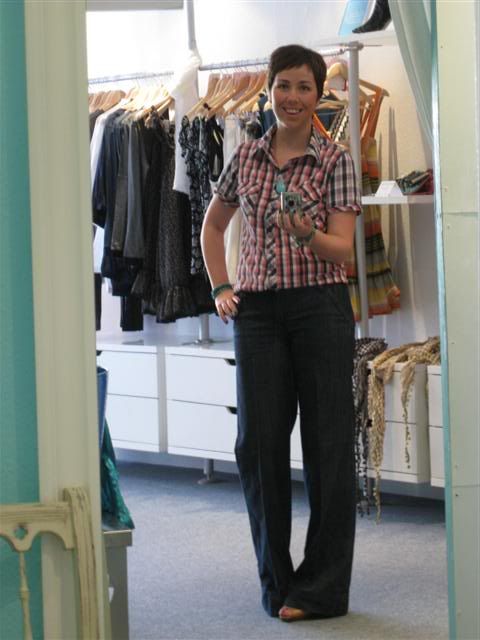 My bf is taking me out for a bite to eat straight from work tonight and I have no idea where we will end up, so I decided to play it safe with my outfit! I am glad that I did as I have spent the entire day running up and down stairs getting stock for customers.
We have nothing at all planned for tomorrow and I am very excited about that. I think I may suggest a movie and popcorn afternoon!
Have a good weekend everyone!
Today's outfit is:
Wide leg jeans - Vila
Check shirt - BlendShe
Necklace - Forever 21
Charm bracelet - Thomas Sabo
Wedges - Dune