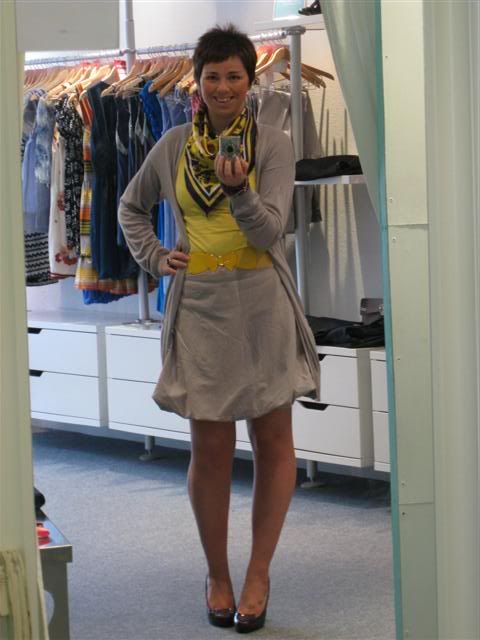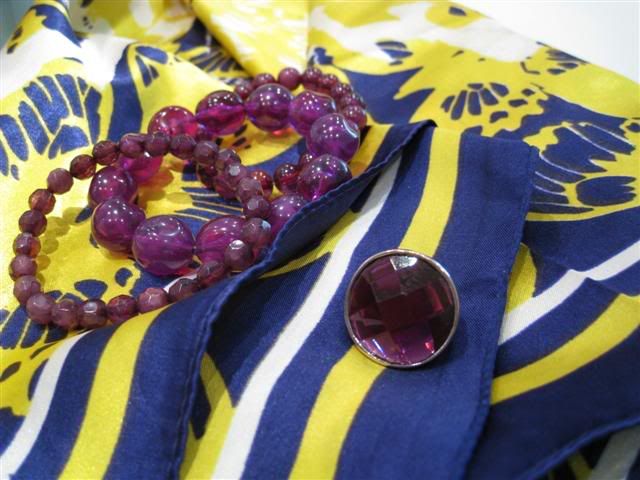 I really loved the black skirt from Thursday so I just took myself one in the other colour too (you have got to love the perks of the job). I mentally planned this outfit all day yesterday and I am really happy with how it has turned out.
I am not wishing away the beautiful summer weather but I am excited about wearing this outfit with the addition of purple tights!!
The bf and I are off to have dinner with friends (a BBQ if the weather holds out) this evening which will be fun. I made a banoffee pie this morning for pudding, it is chilling in the fridge at the moment - yummy!
I hope that you guys all have a lovely weekend!
Today's outfit is:
Grey skirt - Vila @ i am.....
Yellow vest top - H&M
Grey cardigan - Vila @ i am.....
Scarf - Vila @ i am.....
Bow belt - Max C London @ i am.....