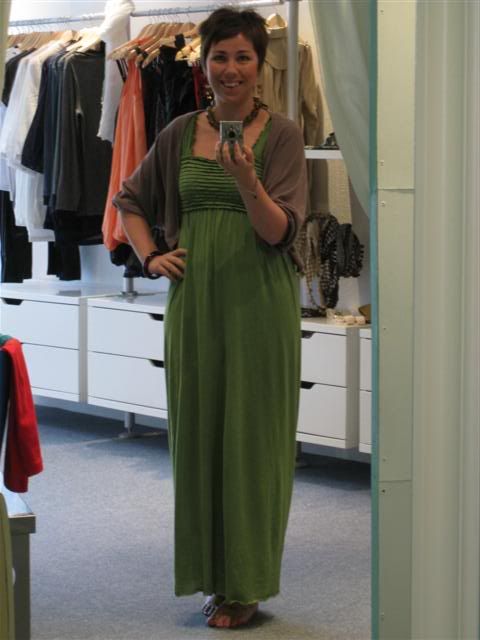 I am so sick of this in between time!! The weather is not summer, not autumn. The clothes that I have for sale are all in between seasons and my wardrobe really needs a boost! I feel like I started the summer on a style high - I really felt great, I was confident that I had found my look. But now I just want nice new things to wear and for the weather to do one thing or the other!
**Moan over**
The bf and I were in TK Maxx the other day and I found this beauty (yes it is the same as my other maxi dress, just a different colour) for just £6.00. I love it when things like that happen! Funny thing though - my coral one is fully lined this one is not!!
Oh and yes I do have bare feet today! Why?
Well 2 reasons really:
1) It is my shop, I am the boss and I can!
2) Not loving the shoes that I wore today!
Today's outfit is:
Green jersey maxi dress - TK Maxx
Brown cardigan - Primark
Necklace - Molten @ i am.....
Bangle - eBay
Earrings - Primark
I am going to make the effort next week to get back into the habit of taking detail pictures - I have no idea why I have stopped!