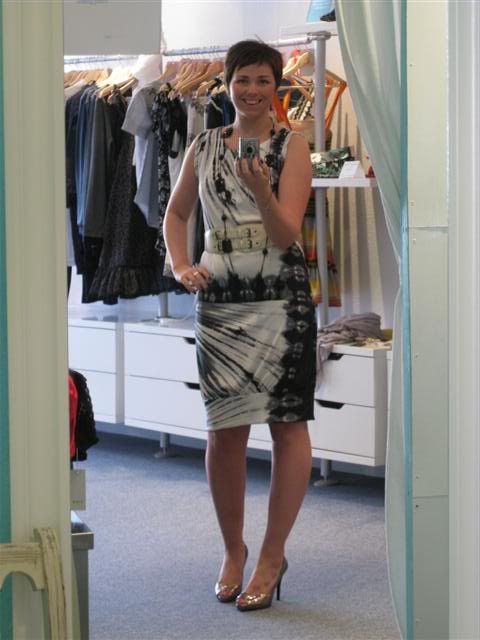 It is Friday - YAY. We all know what that means......... Tomorrow is Saturday and X-Factor is back on TV - which means Cheryl Cole and her amazing wardrobe are BACK!!! I can not wait, my Saturday nights are set until Christmas!!
The weather is dry and bright today so I thought that I would go bare legged (while I still can). I have not worn this dress a huge amount this summer and I am ashamed to say that it may be because it had fallen off the hanger and was lying in a heap on the floor. **Head hung in shame** Good thing it is amazing fabric that does not crease easily!
Today's outfit is:
Tribal print dress - Vila
Belt - Primark
Necklace - Ann Taylor Loft
Shoes - Nine West
If you have not checked out the amazing Funky Junk Jewellery giveaway (why not??) please check it out on the post below!