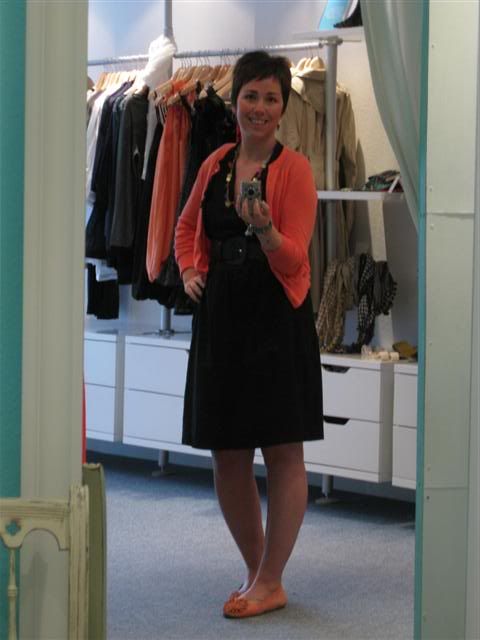 It is the middle of the week and today it feels like the middle of winter! The rain has poured all day long, the wind is howling and it is very, very grey outside. I did hear on the news this morning that we are suffering the effects of hurricane Bill as he fizzles out, but I think it is just an excuse for the awful weather in August!
I do not know about everyone else but I am not quite ready for tights and boots yet! Maybe this time next month, but I really do need a few more weeks of bare legs.
I have hardly worn this dress this summer and it is usually a staple in my summer work look! I think the main reason I have worn it less is that this year I am happier to embrace the shorter look! Before I have always felt too tall or heavy for shorter styles.
This dress is still a winner for the days where I want to look smart - yet be very comfy and have gone to very little effort!
Today's outfit is:
Black Cotton dress - Topshop
Coral cardigan - J.Crew
Coral flats - Topshop
Belt - New Look
Necklace - Topshop
Charm bracelet - Thomas Sabo